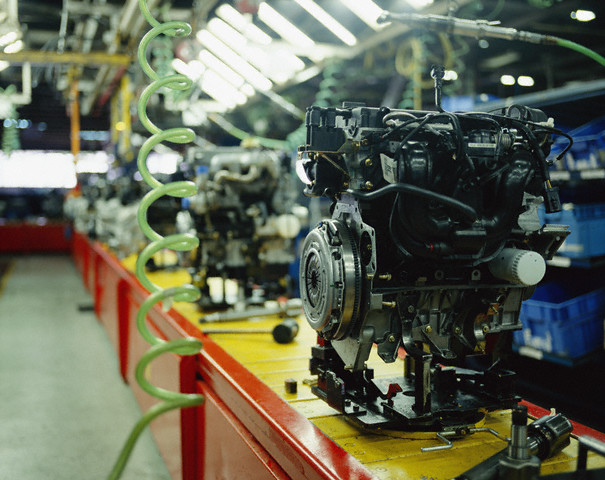 Automotive is the branch of industry dealing with the design, construction, marketing and sale of motor vehicles, and it's the sector Lapi Logistica cut its teeth in.
The severe economic recession of recent years has upset the dynamics of the automotive sector and all the economic activities surrounding it more than any other, as well as highlighting its weaknesses. However, this has allowed the better organised companies to grab new opportunities, leading to positive effects all along the production chain.
Lean manufacturing & Lean logistics – – Automotive manufacturers, characterised by lean management systems and applying lean management and JIT production principles, with more and more "tense" flows despite the recent upturn in the economy, have understood the importance of the provisioning process and the fact that lowering costs can be achieved only by improving efficiency, which in turn can be achieved only through perfect integration. Real added value can be attained only by building close partnerships between suppliers and manufacturers.
Flexibility – One of the main qualities a logistics partner needs to have is doubtless the ability to adapt to continual changes in situations. The speed at which markets, production systems and products evolve means that both suppliers and producers are required to have ever-greater flexibility in their management processes and systems. The competitiveness of automotive manufacturers will depend more and more on their ability to handle the ever-increasing variability of the market by building lean, reactive structures.
Traceability plays a pivotal role in the automotive industry. It's absolutely necessary to guarantee quality and reliability in managing batches along the whole provisioning and production chain, in order to make it possible to know the precise provenance of each and every component and the story that goes with it. Product recalls can generate a devastating impact in financial and business terms, therefore it's vital to reduce the risks connected with this eventuality as far as possible.
Supply chain integration – Complex supply chains, ever more dislocated on a geographical level, require more and more specialised logistics management. Logistics providers have to be able to convey and handle various inputs and outputs of information in real time in order to handle inbound and outbound flows correctly and swiftly.
Guaranteed delivery times – The automotive sector is notorious for being a sector in which guaranteeing deliveries in accordance with the established times and modalities is one of the primary factors. Delays in provisioning could lead to production-line halts and the costs arising from this amply fill the existing gap between entrusting your business to an "ordinary" service and availing of a "quality" service, not to mention the further repercussions in terms of loss of image with customers.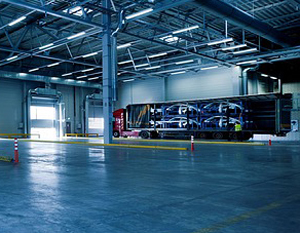 Lapi Logistica, based in the heart of Valdera in the province of Pisa-Tuscany, boasts in-depth knowledge of automotive sector dynamics, avant-garde management systems designed to optimise materials handling processes and expert teams able to provide speedy support when the common problems in this sector arise. We can provide quality transport and logistics services, urgent transport, complex and specialist services, and milkruns anywhere in Europe, as well as warehouse logistics support, inbound and outbound management, and administrative tasks using the major software platforms (SAP, AS400 and proprietary WMS). This makes us the perfect partner for clients with "difficult" assembly lines.