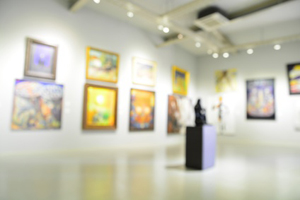 We boast considerable experience and skill in providing high-value services both nationally and internationally. We offer our clients all the professionalism, security and protection they require, using escort and private security services when necessary and taking out specific all-risk insurance policies in order to guarantee total coverage for these precious goods.
Alcuni dei settori per i quali siamo in gradi di offrire servizi personalizzati:
Transport of artworks: our wide range of vehicles means we can meet all kinds of needs, from the small art gallery needing national transport, to the big galleries, public and private collectors who need to organise events of all kinds or the transfer of works of art..
Defence: special transport services for hazardous, atypical or high-risk materials
Sports: Special equipment for international competitions in the most popular sports: football, athletics, skiing, motor sports (car and motorbike prototypes, tyres and engines), filming and broadcasting equipment
Humanitarian aid: delivery of vital supplies to areas struck by natural disasters
Music and entertainment: video cameras for TV broadcasts and technical equipment for music events
Private transport
Services with tail-lift trucks and porterage
Night-time delivery service
Transport of Christmas hampers and parcels
Transport of furnishings
Transport of stands for industry shows
Transport of replacement parts
Transport of garments on hangers
Analysis and statistics
Secure area for viewing and downloading documents
A copy of the waybill or CMR in .pdf format can be downloaded in the secure area
Personalised reports (transport invoices by period, non-conformity, etc.) in .pdf or .xls – Integrability of management software using advanced EDI solutions in order to provide immediate, effective management control for your business.
We deal with organizing the best and most financially advantageous route for your goods, requesting permits for limited-traffic zones, tolls, booking ferries, waybills, CMRs and anything else needed for optimal arrangement of the transport.