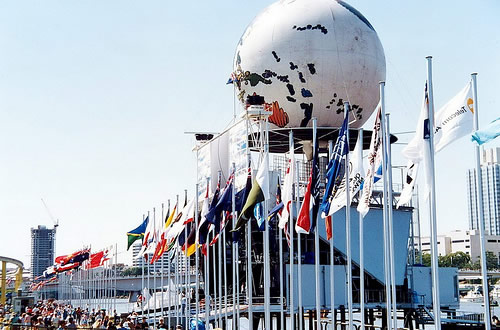 Fairs Taking part in an industry show, a forum, a conference, a seminar, a roadshow or a promotional event is an extremely important time for any company, as it's a chance to increase its pool of potential clients, an opportunity to have direct contact with existing clients, to check out the competition and to get a better grasp of market trends.
Transporting the materials and equipment needed when taking part in events such as these requires careful forward planning and tight organisation. The key to the success of the event is having well-organised logistics making everything run more smoothly. Careful preparation and organisation can also allow the company to make notable savings on the logistics costs related to the event.
Given the complexity of the organisational activities connected with preparing for big events, it can quite easily happen that mistakes are made or items forgotten, so there's a last-minute rush to get the needful to the event. In this case, the ability to quickly deliver the right items takes centre stage, as the success of the whole event may depend on it – failure to do so can lead to weeks and months of work, investments and business opportunities all being lost.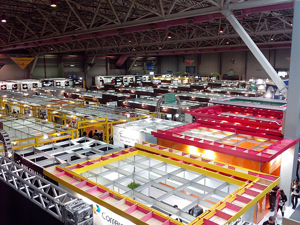 Lapi Logistica provides national and international transport services and takes care of every aspect of organisation, down to the smallest detail. With our specialist staff and flexible services, we accompany your materials through the crucial stages of delivery, set-up and dismantling, and can support clients with managing their stands before, during and after the event.
The experience we've gained in various sectors – from home and office furnishings to machine tools, from electronics to woodworking machinery, from fashion to packaging, from environmental technologies to food, from car shows to aerospace – allows us to draw up estimates and feasibility studies quickly, and to guarantee quality, precise, customised services. Our range of services is topped off by our ability to provide electrical or manual product-handling devices and porterage services with qualified personnel who can carry and set up materials for events during industry shows. What's more, we make sure everything is packaged in such a way as to guarantee the safety of equipment and products.